AquaStopPen - fix
Product range code
228356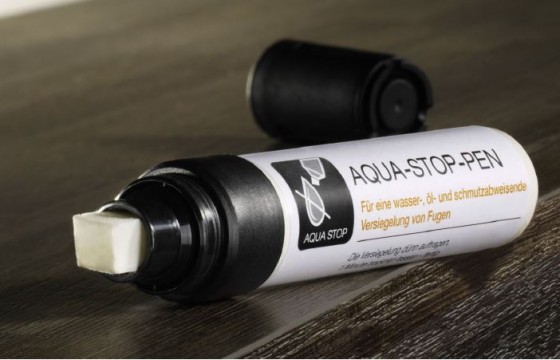 Images are for illustration only and may not correspond to reality. The parameters of the actual embodiment are included in the product name and description.
Brand

Group code

303010

Unit (piece)

pcs
Divisibility

1 pcs

Packaging

20 pcs
>

S

In stock

Only in central warehouse
Description and parameters
Aqua Stop Pen - je "fix" kterým se po aplikaci uzavře spoj mezi hranou a deskou. Spoj je pak díky tomu odolný proti vlhkosti. Určeno zejména pro části nábytku vystavené vlhkosti (okolí digestoře, myčky, koupelnový nábytek).
Skladem pouze na centrálním skladě
Related product range (accessories) (1)
Title
Code
Availability
Divisibility/
packaging
LEP-Čisticí papírové utěrky

Tips for a better price

Order the whole package and your price per pc (pcs) will be %price%

392672

1 pcs / 1 pcs
Code
Availability
Divisibility/packaging

1 pcs / 1 pcs