Online shopping on Démos24Plus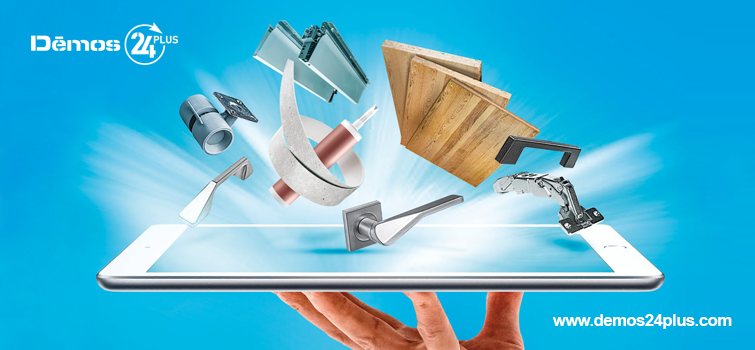 All (registered) business customers can benefit from the advantages of online shopping on our Démos24Plus portal. Shop from anywhere, from your mobile phone, tablet or desktop and save time and money.
You can choose from a wide range of board materials, furniture fittings, edges wall end profiles or glues. We have tens of thousands of products in stock, which we deliver by parcel.
New customers can register quickly and easily here. Registered customers who do not yet have access to the portal can ask customer service for a portal assignment by calling +420 556 684 310.
The main advantages and useful features of the portal include:
Visibility of current stock or customer discounts.
Quick search by product code or name with subsequent filtering by product parameters.
Price list configurator which makes it easy to create price lists according to the required parameters (product range, brands and availability).
Individual user rights set by the user with the highest rights, the "Owner", for accountants, buyers, warehouse workers or other users to control only what they need for their work.
Overview of orders according to their status and history.
Document management from invoices, credit notes, debits to delivery notes with Track and Trace functionality, thanks to which you can see exactly where the goods are, on their way to you.
Simple on-line claims handling from completed delivery notes.
Creation and sending of multiple baskets at once.
Customer budget to calculate the order according to various parameters.
Quickly adding goods directly to basket by using the code in the "Quick Purchase" field.
Individual lists of favourite items which speed up the preparation of a new order or add them to the basket.
For our portal and its benefits to shoppers, we won the prestigious IEA 2019 award.
Satisfaction with the Démos24Plus portal is also confirmed according to NPS measurements, which express the willingness to recommend the portal to friends and colleagues. Here we scored an above standard 74 points!
You can buy all for the furniture making at www.demos24plus.com