DUO NSi nepohl.konstr. 160/240/13000
Product range code
262529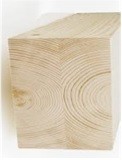 Images are for illustration only and may not correspond to reality. The parameters of the actual embodiment are included in the product name and description.
Description and parameters
ŘEZIVO NEPŘEVÁŽÍME NA SK POBOČKY. DUO lepené hranoly kvalita NSi - nepohledová délkově nastavováno zubovým spojem a lepeno dle EN 385, sušeno na 12% (+-2%), pevnostní třída GL24. 4 stranně čistě hoblováno, 4 sražené hrany. Převozy na pobočky jen v max. dl. 6,5 m. Termín dodání max. 14 dní. Minimální hodnota objednaného zboží 5000Kč bez DPH. Nejdelší auta na pobočkách Brno 7,5m Havlíčkův Brod 6,6m Hradec Králové 7,4m Liberec 7,2m Litoměřice 7m Opařany 6,15m Opava 6m Ostrava 6,5m Praha 7,5m Třebotov 6,5m Uherské Hradiště 6,5m sušeno na 12% (+-2%), pevnostní třída GL24.
Parameters
| Parameter | Value |
| --- | --- |
| Length (mm) | 13000 |
| Quality of material | Invisible (Nsi) |
| Thickness of board material (mm) | 160 |
| Type of solid materials | DUO |
| Width (mm) | 240 - 240 |