Furniture as a charging station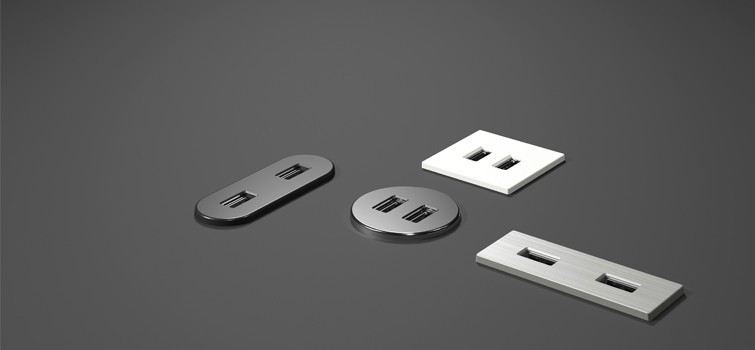 2020-04-24
The mobile phone has become the essential equipment of man of today. To be on-line is as important for Top managers as for teenagers.
The operators of restaurants, cafes or shopping centers even adapt electrical wiring to guests and lend different types of charging cables. They found out how is important to be able to provide guests with space to charge their mobile phones.
Is not necessary to wave whole room with cables because today is possible to install chargers directly into furniture, even into upholstered. They could be in the furniture fully integrated and almost blend in or you can admit them visually and thereby create an interesting furniture design.
Minimalistic USB charger VersaPick
Thanks to its compact size of small VersaPick charger can be placed almost anywhere – in the furniture edge, under the table or in the kitchen island. Than you only need to connect the appropriate USB cable.
Wireless charger Qi1001
With induction charger Qi1001 you'll never get entangle in cables. Charger is fully hidden in the furniture. If your mobile phone supports Qi inductive charging just place mobile phone on the pad and is already charging.