HETTICH 9207045 OrgaTray 510 výlisek pod dřez/umyvadlo 550/350mm šedá
Product range code
301099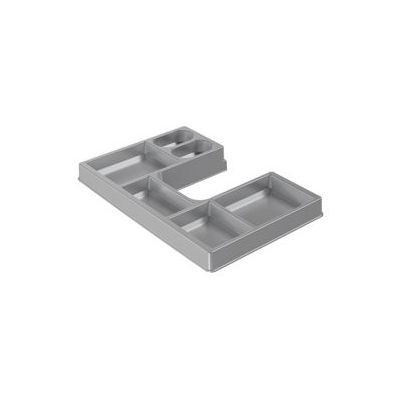 Images are for illustration only and may not correspond to reality. The parameters of the actual embodiment are included in the product name and description.
Brand

Group code

109003010601

Unit (piece)

pcs
Divisibility

1 pcs

Packaging

1 pcs
Description and parameters
Lze použít v zásuvkách variabilní šířky. Od šířky korpusu 550 mm a jmenovité délky 350 mm. Plast šedý.
Termín dodání od 8-ti do 21 dní.