HETTICH 9207634 ArciTech Pull Laundry - koš na prádlo 600 500 mm plast bílý
Product range code
301214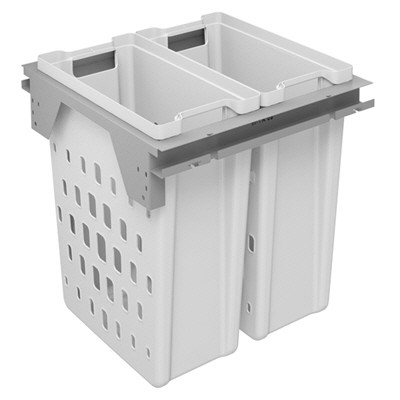 Images are for illustration only and may not correspond to reality. The parameters of the actual embodiment are included in the product name and description.
Brand

Group code

1020050402

Unit (piece)

set
Divisibility

1 set

Packaging

1 set
Description and parameters
Výsuv pro koš na prádlo pro zásuvky ArciTech, výška 94 mm
Pro jmenovitou délku 500 mm
Pro šířku korpusu 600 mm
Namísto dna zásuvky se vsadí rám ArciTech Pull Laundry
Včetně dvou vyjímatelných košů na prádlo s úchytkami
součásti ArciTech pro zásuvky je třeba objednat zvlášť
Rám: prášková barva stříbrná
Koše na prádlo: plast bílý
Sada obsahuje:
1 sada, vestavný rám včetně podpěry čela
2 ks koš na prádlo 40 l
Upevňovací materiál
Termín dodání od 8-ti do 21 dní.
Alternatives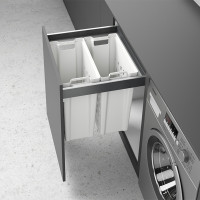 Code
Availability
Divisibility/packaging

1 set / 1 set