HPDB-9763 WENGE LUIZIANA š.45mm

Images are for illustration only and may not correspond to reality. The parameters of the actual embodiment are included in the product name and description.
Brand

Group code

301002

Unit (piece)

m
Divisibility

1 m

Packaging

50 m
Description and parameters
Melaminová hrana bez lepidla k olepení bočních částí postformingových pracovních desek. Šířka 45mm.
Do vyprodání zásob
Parameters
| Parameter | Value |
| --- | --- |
| Design of edge | Without adhesive |
| Finish number | 9763 |
| Structure of edges | BS |
| Thickness (mm) | 0.5 |
| Type of edge | HPD |
| Width (mm) | 45 |
Related product range (accessories) (3)
Title
Code
Availability
Divisibility/
packaging
LEP-CHEMOPRÉN UNIVERZÁL 300 ml

Tips for a better price

Order the whole package and your price per pc (pcs) will be %price%

71078

>

S

In stock

Only in central warehouse

1 pcs / 24 pcs
LEP-CHEMOPRÉN UNIVERZAL 120 ml

Tips for a better price

Order the whole package and your price per pc (pcs) will be %price%

40083

>

S

In stock

Only in central warehouse

1 pcs / 20 pcs
LEP-CHEMOPRÉN UNIVERZÁL 50ml

Tips for a better price

Order the whole package and your price per pc (pcs) will be %price%

40080

>

S

In stock

Only in central warehouse

1 pcs / 40 pcs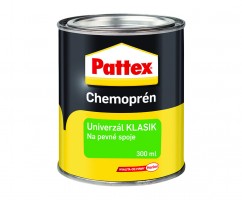 Code
Availability

>

S

In stock

Only in central warehouse
Divisibility/packaging

1 pcs / 24 pcs

Code
Availability

>

S

In stock

Only in central warehouse
Divisibility/packaging

1 pcs / 20 pcs

Code
Availability

>

S

In stock

Only in central warehouse
Divisibility/packaging

1 pcs / 40 pcs
Alternatives

Code
Availability

>

S

In stock

Only in central warehouse
Divisibility/packaging

1 m / 100 m

Code
Availability

>

S

In stock

Only in central warehouse
Divisibility/packaging

1 m / 150 m