HT 9122037 ARCITECH reling 650 L bílý
Product range code
226017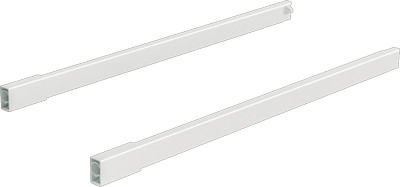 Images are for illustration only and may not correspond to reality. The parameters of the actual embodiment are included in the product name and description.
Description and parameters
Podélný reling, levý, bílý. Příchytky čela pro reling se objednávají samostatně (226404 příchytka na vrut k našroubování, 226403 příchytka na hmoždinku k zaražení).
Delivery time from 8 to 21 days. In the case of ordering a quantity other than the size of the package, we charge a fee of CZK 50.
Parameters
| Parameter | Value |
| --- | --- |
| Colour | White |
| Headroom of drawer (mm) | 282; 193 |
| Length (mm) | 650 |
| Movement of extended drawer | Undefinied |