K-IF Quick 30mm munkalap összekötő csavar 52mm
Product range code
396183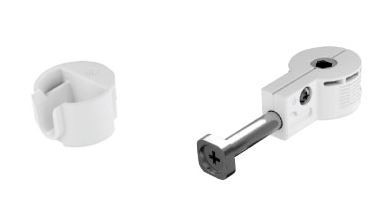 Images are for illustration only and may not correspond to reality. The parameters of the actual embodiment are included in the product name and description.
Base price per pcs

2,1278 EUR

2,5747 EUR

incl. VAT
>

S

In stock

Only in central warehouse
Brand

Group code

10700201

Unit (piece)

pcs
Divisibility

1 pcs

Packaging

1 pcs
Description and parameters
Spojovací šroub QUICK 30 byl navržen pro spojení dvou pracovních desek nebo panelů. Instalace je rychlá a jednoduchá. Upevnění usnadní použití imbusového klíče S6 mm, nebo ještě lépe při použití aku šroubováku. Je vhodný pro pracovní desky a panely o tloušťce minimálně 25 mm. Utažení je 6 mm. V souladu s evropskými předpisy: UNI 9429/89.
Parameters
| Parameter | Value |
| --- | --- |
| System | Quick |
Related product range (accessories) (1)
Title
Code
Availability
Divisibility/
packaging
Basic price per unit
FESTOOL 576093 Aku šroubovák CXS 2,6-Set

Tips for a better price

Order the whole package and your price per pc (set) will be %price%

454175

>

S

In stock

Only in central warehouse

1 set / 1 set

350,9139 EUR
/ set

424,6059 EUR incl. VAT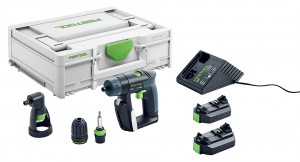 Code
Availability

>

S

In stock

Only in central warehouse
Divisibility/packaging

1 set / 1 set

Basic price per pc

424,6059 EUR
/ set

incl. VAT
Alternatives
Title
Code
Availability
Divisibility/
packaging
Basic price per unit
K-IF Quick 30mm munkalap összekötő csavar 52mm

Tips for a better price

Order the whole package and your price per pc (pcs) will be %price%

396184

>

S

In stock

Only in central warehouse

1 pcs / 1 pcs

2,7388 EUR
/ pcs

3,3139 EUR incl. VAT
Code
Availability

>

S

In stock

Only in central warehouse
Divisibility/packaging

1 pcs / 1 pcs

Basic price per pc

3,3139 EUR
/ pcs

incl. VAT