Make your love a jewellery hanger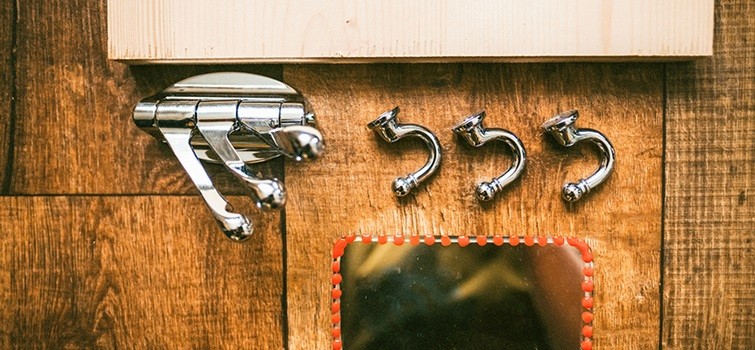 The most beautiful gifts are those made with love to which you put your attention. We bring you the idea of making a practical and at the same time a beautiful gift for your loved one. Manufacture of this jewelry hanger is very simple, fast, and you do not have to find any material in any special stores.
What do you need to prepare:
• massive plate - we used bio-board
• hangers - we used Trias and Unico from Tulip
• a small mirror that you buy in a drugstore
• double-sided adhesive tape
1. We will bend over the harder paper in half, draw half the heart and cut it with scissors.
2. Draw the heart out of the prepared template on the bio-board or pile. The size may vary depending on the number of hangers we want to use. Our heart has a length of 35 cm.
3. Cut the heart through the line with the saw.
4. Smooth the edges.
5. Fit the hangers.
6. Attach the double-sided adhesive tape to the mirror and glue it to the wooden heart.
7. When your love look into the mirror, do not forget to point out how beautiful she is.