New catalogue of Furniture Fittings 2021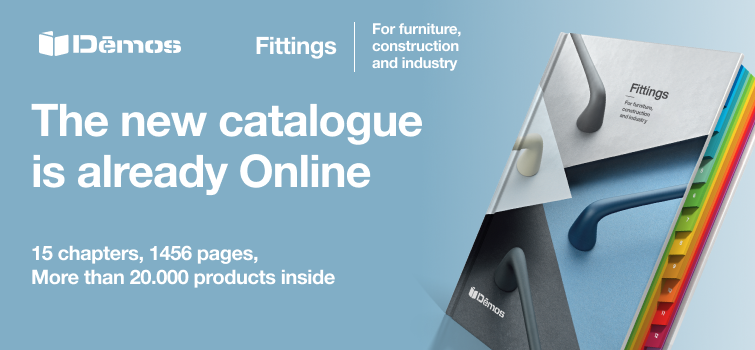 2021-06-10
Here it is! We are proud to introduce newly issued catalogue of Furniture Fittings 2021.
1425 pages of content
More than 23.000 order codes
Assortment clearly divided into 15 chapters
Several dozen of new products
Of course, the new catalogue is not just about news. You will also find there your favorite items, which have been verified over time. Also there are furniture fittings of companies such Blum, Hettich, Kesseböhmer, Vibo, Italiana Ferramenta and of course not least our brands Strong and Tulip. Products from Gröhe, Pötker, Agoform were given more space.
The Furniture Fittings catalogue has long ago become an important helper for you - our customers and an inspiration for our competition. We believe that this will continue to be the case.
NEW CATALOGUE can be download in pdf - Démos | All for the furniture making (demos-trade.eu)
As usually you can find it in section Sales support or download our application Démos to your smartphone or tablet, either at App Store or Google Play. It is fast, comfortable and for most convenient, the catalog is continuously updated with news and product details. New products are launching all the time, so keep yourselves abreast with any news announcements or items as they appear.