Novelties in handles - autumn 2021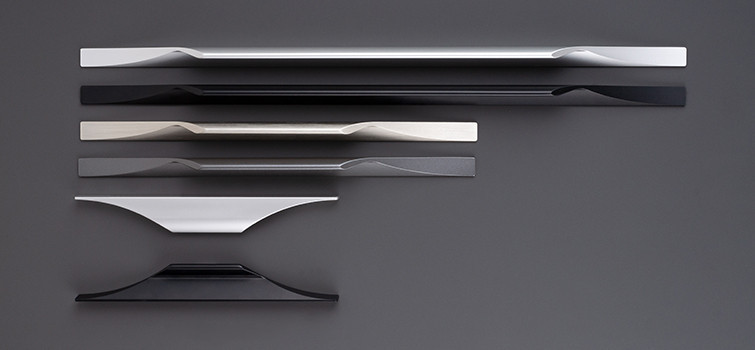 2021-10-07
With regard to the growing popularity in the category of profile handles, our portfolio of TULIP brands will be complemented by modern types of profiles Tende, Zoid and Nara.
The simple minimalist shape predestines the TULIP Tende profile and TULIP Zoid profile for any contemporary modern space and gives it a touch of elegance. The design resembles a recessed profile, but their advantage is easy mounting on screws without the need for milling.
You can install the handle across the entire width of the door or in the middle, and it also looks great to use longer models on bedroom cabinets vertically. In contrast to the classic recessed profiles, which are usually designed for material with a thickness of 18 mm, you can also combine Tende and Zoid for faces with a thickness of more than 19 mm or, conversely, thinner types of materials.
Trojici novinek doplňuje model TULIP Nary se svým elegantním zaobleným tvarem. The TULIP Nary model completes the three novelties with its elegant rounded shape. In smaller lengths you can use it as a knob, in longer lengths as a profile handle. The ergonomic shape ensures a comfortable grip and the simple design will be current for years.
The novelties are in stock in all colors, with the exception of stainless steel imitation, which will be available at the beginning of November.