PD F311 ST87 Ceramic antra 4100/920/38
Product range code
236788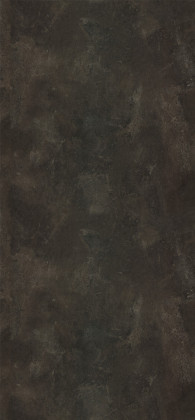 Images are for illustration only and may not correspond to reality. The parameters of the actual embodiment are included in the product name and description.
Description and parameters
Pracovní deska pro kuchyňské linky a plochy pro přípravu jídel.
"" Pracovní deska (PD) model 300/3 šířky 920 mm je opatřena z obou podélnych stran postformingovou hranou, kdy laminát na povrchu plynule přechází z plochy na hranu a pod pracovní desku, kde se pomocí vrstvy UV laku a těsnící vrstvy uzavře protitahový papír na spodní straně
"" V případě umístění myček, zařízení na vaření a pečení pod pracovní desky je doporučeno použití samolepící hliníkové pásky tak, aby překrývala na spodní straně cca 2 mm přesah laminátu a zbytek na protitahovém papíri.
"" Skladba materiálu: laminát tl. 0,6 mm + nosič DTD + protitahový papír. Výrobce: Egger, Rakousko.
Skladem pouze na centrálním skladě

Hrany jsou přibaleny pouze k objednávkám celých desek. V případě objednání poloviny desky, není dodání hrany garantováno!
Parameters
| Parameter | Value |
| --- | --- |
| Finish number | F311 |
| Name of finish | Anthracite Ceramics |
| Property of material | P2 |
| Size of material (mm) | 4100 x 920 |
| Structure of board material | ST87 |
| Thickness of board material (mm) | 38 |
| Type of countertop | Postforming |
| Type of finish | Fantasy |
Related product range (accessories) (21)
Title
Code
Availability
Divisibility/
packaging
Basic price per unit
Bolt for connecting worktop 120mm

Tips for a better price

Order the whole package and your price per pc (pcs) will be %price%

15602

1 pcs / 200 pcs

0,8533 EUR
/ pcs

1,0325 EUR incl. VAT

Bolt for connecting worktop 150mm

Tips for a better price

Order the whole package and your price per pc (pcs) will be %price%

15605

1 pcs / 200 pcs

0,9244 EUR
/ pcs

1,1185 EUR incl. VAT

Bolt for connecting worktop 65mm

Tips for a better price

Order the whole package and your price per pc (pcs) will be %price%

15600

1 pcs / 250 pcs

0,7384 EUR
/ pcs

0,8935 EUR incl. VAT

PD F311 ST87 Ceramic antra 4100/600/38

Tips for a better price

Order the whole package and your price per pc (pcs) will be %price%

236784

0.5 pcs / 10 pcs

98,3541 EUR
/ pcs

119,0084 EUR incl. VAT

TL F311 ST87 Ceramic antracitový 4,1 m

Tips for a better price

Order the whole package and your price per pc (pcs) will be %price%

236799

0.5 pcs / 20 pcs

18,496 EUR
/ pcs

22,3802 EUR incl. VAT

TL Egger koncovka pravá antracit

Tips for a better price

Order the whole package and your price per pc (pcs) will be %price%

87909

1 pcs / 100 pcs

0,2835 EUR
/ pcs

0,3431 EUR incl. VAT

TL Egger koncovka levá antracit

Tips for a better price

Order the whole package and your price per pc (pcs) will be %price%

87908

1 pcs / 100 pcs

0,2835 EUR
/ pcs

0,3431 EUR incl. VAT

TL Egger vnitřní roh 90° antracit

Tips for a better price

Order the whole package and your price per pc (pcs) will be %price%

87922

1 pcs / 100 pcs

0,3404 EUR
/ pcs

0,4119 EUR incl. VAT

TL Egger vnější roh 90° antracit

Tips for a better price

Order the whole package and your price per pc (pcs) will be %price%

87930

1 pcs / 100 pcs

0,4249 EUR
/ pcs

0,5142 EUR incl. VAT

TL Egger vnitřní roh 135° antracit

Tips for a better price

Order the whole package and your price per pc (pcs) will be %price%

87938

1 pcs / 100 pcs

0,4249 EUR
/ pcs

0,5142 EUR incl. VAT

Color Joint brown CJ005 20g

Tips for a better price

Order the whole package and your price per pc (pcs) will be %price%

296109

>

S

In stock

Only in central warehouse

1 pcs / 50 pcs

3,378 EUR
/ pcs

4,0874 EUR incl. VAT

K-IF Quick 30mm munkalap összekötő csavar 52mm

Tips for a better price

Order the whole package and your price per pc (pcs) will be %price%

396183

>

S

In stock

Only in central warehouse

1 pcs / 1 pcs

2,1278 EUR
/ pcs

2,5747 EUR incl. VAT

K-IF Quick 30mm munkalap összekötő csavar 52mm

Tips for a better price

Order the whole package and your price per pc (pcs) will be %price%

396184

>

S

In stock

Only in central warehouse

1 pcs / 1 pcs

2,7388 EUR
/ pcs

3,3139 EUR incl. VAT

Zástěna F302 ST87/F311 ST87 4100/640/9,2

Tips for a better price

Order the whole package and your price per pc (pcs) will be %price%

399165

>

S

In stock

Only in central warehouse

0.5 pcs / 20 pcs

110,1473 EUR
/ pcs

133,2783 EUR incl. VAT

K-IF-Quick 35mm conn.bolt for worktop 64mm + plastic counterpart

Tips for a better price

Order the whole package and your price per pc (pcs) will be %price%

405858

1 pcs / 1 pcs

1,8717 EUR
/ pcs

2,2648 EUR incl. VAT

K-IF-Quick 35mm conn.bolt for worktop 100mm + plastic counterpart

Tips for a better price

Order the whole package and your price per pc (pcs) will be %price%

405860

>

S

In stock

Only in central warehouse

1 pcs / 1 pcs

2,1429 EUR
/ pcs

2,5929 EUR incl. VAT

K-IF Quick 35mm munkalap összekötő csavar 150mm

Tips for a better price

Order the whole package and your price per pc (pcs) will be %price%

405861

>

S

In stock

Only in central warehouse

1 pcs / 1 pcs

2,3426 EUR
/ pcs

2,8346 EUR incl. VAT

Pracovní deska F311 ST87 Ceramic antracitový 4100/1200/38

Tips for a better price

Order the whole package and your price per pc (pcs) will be %price%

309990

1 pcs / 10 pcs

420,2705 EUR
/ pcs

508,5273 EUR incl. VAT

LEP Páska hliníková B752RL 50mm/50m

Tips for a better price

Order the whole package and your price per pc (pcs) will be %price%

376958

>

S

In stock

Only in central warehouse

1 pcs / 24 pcs

7,977 EUR
/ pcs

9,6521 EUR incl. VAT

HPDB-F311 ST87 š.45

Tips for a better price

Order the whole package and your price per pc (m) will be %price%

260134

>

S

In stock

Only in central warehouse

1 m / 50 m

0,8976 EUR
/ m

1,0861 EUR incl. VAT

ABSB F311 ST87 Keramika antracitová 43/1,5

Tips for a better price

Order the whole package and your price per pc (m) will be %price%

317957

>

S

In stock

Only in central warehouse

1 m / 25 m

2,247 EUR
/ m

2,7189 EUR incl. VAT

Code
Availability
Divisibility/packaging

1 pcs / 200 pcs

Basic price per pc

1,0325 EUR
/ pcs

incl. VAT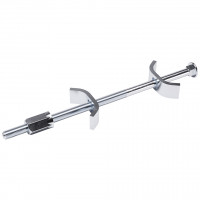 Code
Availability
Divisibility/packaging

1 pcs / 200 pcs

Basic price per pc

1,1185 EUR
/ pcs

incl. VAT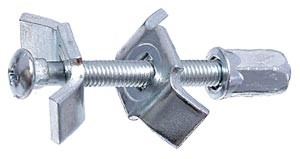 Code
Availability
Divisibility/packaging

1 pcs / 250 pcs

Basic price per pc

0,8935 EUR
/ pcs

incl. VAT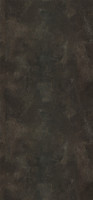 Code
Availability
Divisibility/packaging

0.5 pcs / 10 pcs

Basic price per pc

119,0084 EUR
/ pcs

incl. VAT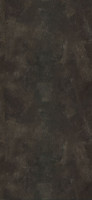 Code
Availability
Divisibility/packaging

0.5 pcs / 20 pcs

Basic price per pc

22,3802 EUR
/ pcs

incl. VAT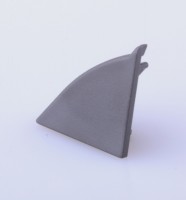 Code
Availability
Divisibility/packaging

1 pcs / 100 pcs

Basic price per pc

0,3431 EUR
/ pcs

incl. VAT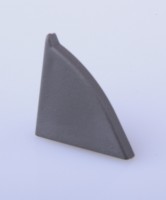 Code
Availability
Divisibility/packaging

1 pcs / 100 pcs

Basic price per pc

0,3431 EUR
/ pcs

incl. VAT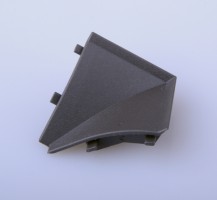 Code
Availability
Divisibility/packaging

1 pcs / 100 pcs

Basic price per pc

0,4119 EUR
/ pcs

incl. VAT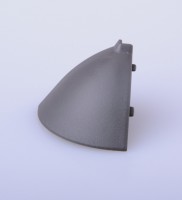 Code
Availability
Divisibility/packaging

1 pcs / 100 pcs

Basic price per pc

0,5142 EUR
/ pcs

incl. VAT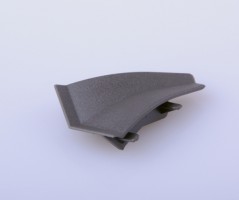 Code
Availability
Divisibility/packaging

1 pcs / 100 pcs

Basic price per pc

0,5142 EUR
/ pcs

incl. VAT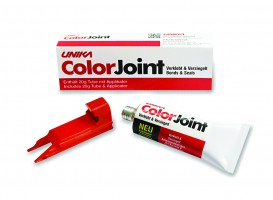 Code
Availability

>

S

In stock

Only in central warehouse
Divisibility/packaging

1 pcs / 50 pcs

Basic price per pc

4,0874 EUR
/ pcs

incl. VAT
Code
Availability

>

S

In stock

Only in central warehouse
Divisibility/packaging

1 pcs / 1 pcs

Basic price per pc

2,5747 EUR
/ pcs

incl. VAT
Code
Availability

>

S

In stock

Only in central warehouse
Divisibility/packaging

1 pcs / 1 pcs

Basic price per pc

3,3139 EUR
/ pcs

incl. VAT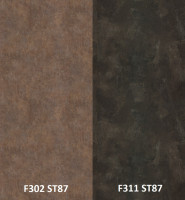 Code
Availability

>

S

In stock

Only in central warehouse
Divisibility/packaging

0.5 pcs / 20 pcs

Basic price per pc

133,2783 EUR
/ pcs

incl. VAT
Code
Availability
Divisibility/packaging

1 pcs / 1 pcs

Basic price per pc

2,2648 EUR
/ pcs

incl. VAT
Code
Availability

>

S

In stock

Only in central warehouse
Divisibility/packaging

1 pcs / 1 pcs

Basic price per pc

2,5929 EUR
/ pcs

incl. VAT
Code
Availability

>

S

In stock

Only in central warehouse
Divisibility/packaging

1 pcs / 1 pcs

Basic price per pc

2,8346 EUR
/ pcs

incl. VAT
Code
Availability
Divisibility/packaging

1 pcs / 10 pcs

Basic price per pc

508,5273 EUR
/ pcs

incl. VAT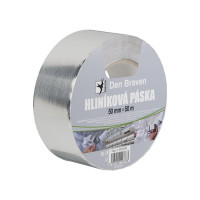 Code
Availability

>

S

In stock

Only in central warehouse
Divisibility/packaging

1 pcs / 24 pcs

Basic price per pc

9,6521 EUR
/ pcs

incl. VAT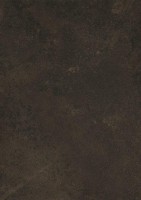 Code
Availability

>

S

In stock

Only in central warehouse
Divisibility/packaging

1 m / 50 m

Basic price per pc

Code
Availability

>

S

In stock

Only in central warehouse
Divisibility/packaging

1 m / 25 m

Basic price per pc