PT BUK MULTIFINE B/BB 2500/1250/20
Product range code
113113
>

O

On demand

18 / 5 000 Výsledky překladu Price must be verified!
Brand

Group code

211001

Unit (piece)

pcs
Divisibility

7 pcs

Packaging

7 pcs
Description and parameters
Překližka vícevrstvá celobuková typ Multifine - všechny dýhy tloušťku ~1,5 mm, což příznivě ovlivňuje i vlastnosti finálních desek - pevnost a odolnost. Velkoplošný materiál na bázi dřeva tvořený svazkem navzájem slepených vrstev dýh různé kvality. Směr vláken sousedních vrstev je většinou kolmý a typ lepidla různý dle určení desky. Tento produkt si zachovává původní výhodné vlastnosti dřeva při výhodě realizace velkých ploch beze spár při menší tloušťce. Bukové překližky pevností přesahují ostatní dřeviny, velmi kvalitní jsou také břízové. Délku překližky určuje směr vláken povrchových dýh, rovnoběžný s prvním rozměrem překližky je tedy i směr vláken na krycí vrstvě. Popis kvality povrchových vrstev: B - Plocha neobsahuje vysprávky, záběhy jádra nejsou povoleny BB -plocha je vyspravená, výspravek do 3ks/m2, mírné záběhy jádra CP (STD) - vyspravená plocha, výspravek a jádro NEOMEZENĚ Lepení interiérové; IF 20 deska určena pro použití v suchém prostředí EN 636-1.
Dodací temín 2-8 týdnů a minimální množství od 1 nebo 7ks na poptávku dle skladových zásob výrobce.
Parameters
| Parameter | Value |
| --- | --- |
| Class of bonding | Interior |
| Orientation | Longitudinal |
| Quality of material | B/BB |
| Size of material (mm) | 2500 x 1250 |
| Thickness of board material (mm) | 20 |
| Type of plywood | Raw |
| Wood type of board material | Beech |
Related product range (accessories) (1)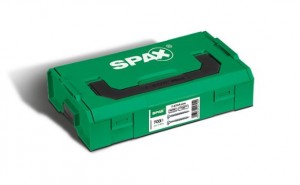 Code
Availability

>

S

In stock

Only in central warehouse
Divisibility/packaging

1 pcs / 1 pcs