SPAR HEVEA A/A 2500/1000/27 napojovaná
Product range code
142015
>

O

On demand

18 / 5 000 Výsledky překladu Price must be verified!
Brand

Group code

210004

Unit (piece)

pcs
Divisibility

1 pcs

Packaging

1 pcs
Description and parameters
Hevea Rubber wood, Malajský dub nebo Kaučukovník) je světlé tropické dřevo, které se svými vlastnostmi a vzhledem podobá dubu, přitom je téměř o polovinu levnější... Spárovky z Hevea jsou vhodné na výrobu masivních dřevěných schodišť a všech druhů interiérového nábytku.
Zboží momentálné nelze objednat.
Parameters
| Parameter | Value |
| --- | --- |
| Design of engineered wood | Connected |
| Quality of material | A/A |
| Size of material (mm) | 2500 x 1000 |
| Thickness of board material (mm) | 27 |
| Wood type of board material | Hevea |
Related product range (accessories) (1)
Title
Code
Availability
Divisibility/
packaging
LEP-PONAL STATIK 165 g

Tips for a better price

Order the whole package and your price per pc (pcs) will be %price%

40166

>

S

In stock

Only in central warehouse

1 pcs / 10 pcs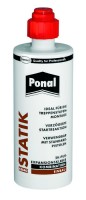 Code
Availability

>

S

In stock

Only in central warehouse
Divisibility/packaging

1 pcs / 10 pcs