The offer should be comprehensive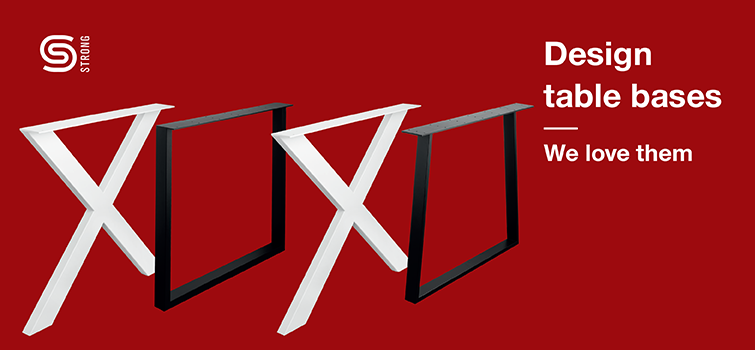 2022-06-27
XOxo, convex, concave, table, for coffee table - you probably already know what we are writing about. Yes, about the new line of DESIGN table and coffee table bases of the Strong series. Come learn more about them.
The bases in this group complement the entire Strong range with visually more interesting and distinctive models. Models that can be used in senior management offices and extend into home furnishings. For dining table and coffee table.
The bases themselves are solid steel profiles in white and black spray. The package includes felt self-adhesive glides for hard floors. You can see the types and shapes in the leaflet.
The interior of the office definitely doesn't have to be boring. It must not be boring! It should be an inspiring, enjoyable, arousing activity. Strong design bases will help.