TULIP blooms to beauty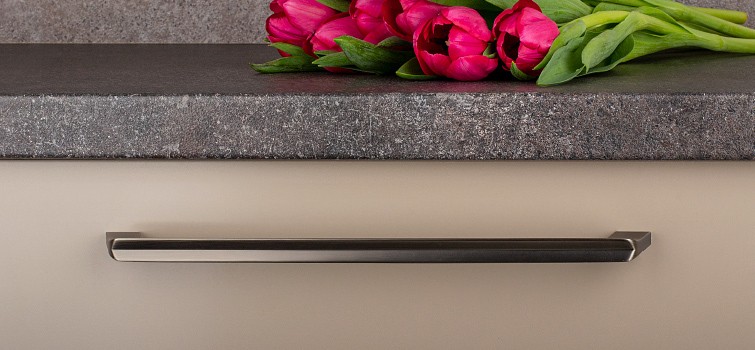 2020-07-22
The TULIP brand has been bringing you since 2003 a complete solution in the area of furniture handles and hangers, thus helping to complete perfect interiors.
Everything has its development, and therefore TULIP has undergone a major redesign. New logo, new catalogue and new website! Beautiful new photos directly in realizations will facilitate the selection in combination with the decor of doors and drawers. Everything is harmonized for comfortable and clear selection handles for the kitchen, hallway, bedroom or children's room. And we didn't forget the elegant hangers for jackets or towels and knobs.
Everyone can choose from the TULIP range, as it offers more than 2 000 variants in various designs. For the website and catalogue we have selected 130 of the most trendy models divided into 6 collections – metal handles, wooden, rustically and porcelain, recessed, children and plastic and hooks. World of TULIP is really wide.
Take it to the right end with us and visit one of our stores or download the catalog on the website www.tulip-handles.com. Registered customers can order immediately on the portal Démos24Plus.
TULIP – Quality to touch